Womens Full Round Hollow Plastic Body Form Mannequin Torso with Shoulders and Thighs P907F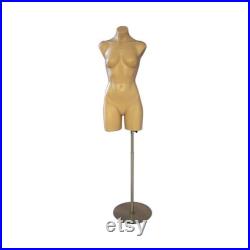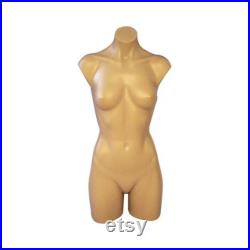 Womens full round hollow plastic body form mannequin torso with shoulders and thighs #p907f. Plastic material, hollow form, fully round (with buttocks and backside). Perfect for displaying womens clothing, accessories, and jewelry. Can easily stand on a tabletop, counter, or window display. Base height: up to 48.
This item is made of plastic.