Zebra Flowers Painted Torso Decorated Mannequin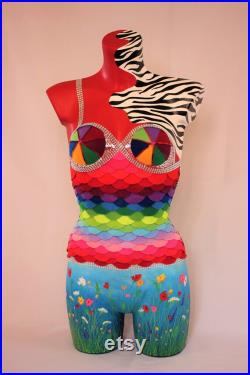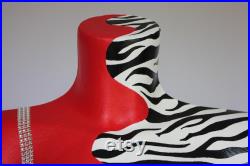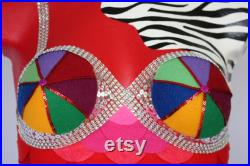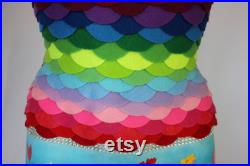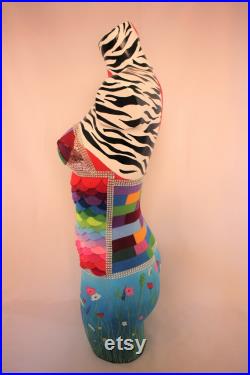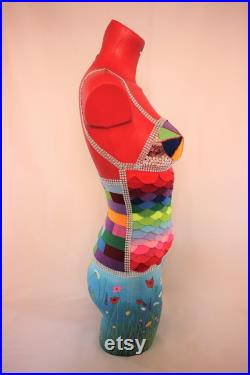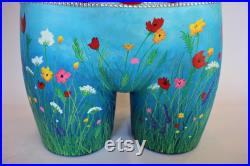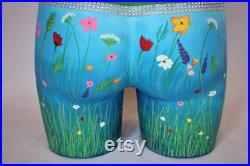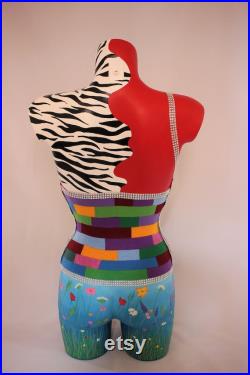 This is a unique piece of artwork and craft, which started life as a plain plastic mannequin. It has several layers of acrylic paint, lots of sequins individually glued, and pieces of multicoloured felt to create a scalloped/mermaid style look to the "corset". This is finished with a sparkly silver coloured trim, which continues around the sequinned bust area, and goes over one shoulder as a nice contrast to the dark pink colour next to the zebra print on the other side. The legs have been painted in acrylics and acrylic markers to give a flower meadow look. The flowers continue around the back of the legs.
On the back of the mannequin is more felt finished with the sparkly trim. This is a real assortment of looks and bright colours, put together to create something truly unique and striking. It will certainly be a talking point in your home, and would look stunning as a room's focal point, or to complement a quirky decor.
Height is approximately 80cm, and width is approximately 40cm. This item is made of acrylic paint and acrylic markers, felt, sequins.