ZOE Extra soft anatmic dress form for corset and lingerie design Professional tailor mannequin torso Fully pinnable Tailor dummy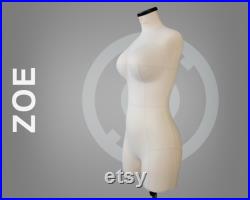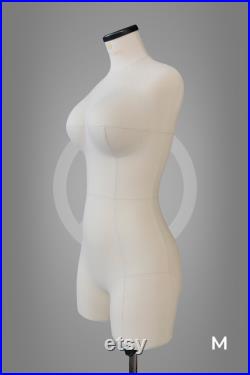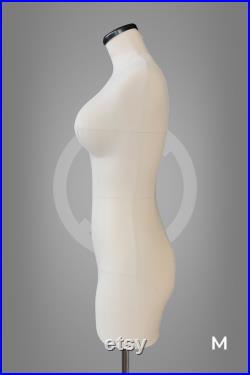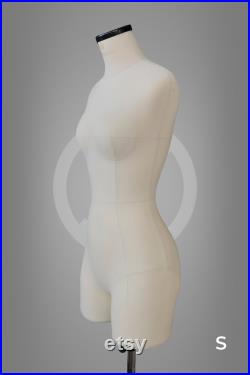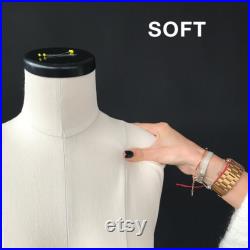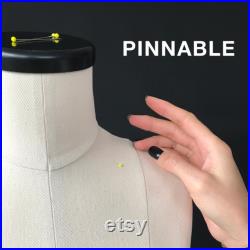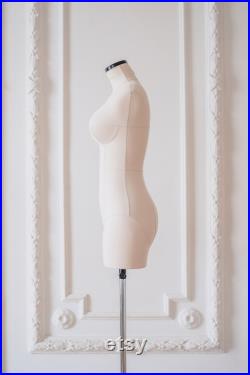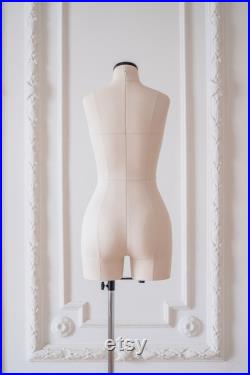 Zoe - professional tailor dress form for corset and lingerie design. She is an extra soft, fully pinnable dress form with proportions that replicate the body shape when a corset-type garment is on. At 15 percent softer than a standard one forms mannequin, the new soft foam form approximates the softness of the human body for a more realistic fitting of intimate apparel and corsetry. All the features including the chest, the waist area and the hips are shaped to mimic the female form whilst wearing a corset: the bust is pushed up, the waist is cinched, the lines are designed carefully and strategically after consulting with multiple professional corsetry designers. Zoe has a removable cotton cover with seams that double as reference construction lines.
They are easy to find even underneath the draft fabric. For now, zoe comes in two sizes: s and m. One more size (l) coming in the nearest future.
Please, refer to the size table below for more information on the sizes. Polyurethane core - dress form is made of polyurethane. This makes it ideal for pattern making, draping an pinning technique. Polyurethane is a safe modern poly material also used to produce children's toys, mattresses, sleeping cushions, etc.
Multipurpose - this sewing torso can also be used to display clothes and take photos of your design. Anatomic - our dress forms are accurately shaped and proportioned according to physical characteristics derived from relevant consumer data. Durable - you can steam and iron right on the dress form. All materials tolerate high temperature and water perfectly. Realistic - this particular dress form is ideal for lingerie design and draping.
The shape is very realistic and the position of the breasts imitates a bra being on. Steady - in this listing the dress form is shown with the metal stand. It is very convenient to use for draping as well as for displaying your work. It allows for the torso height to be adjusted.
(detailed size chart is available in listing photo gallery). Bust 31.5 in // 80 cm. Waist 22.5 in // 57 cm. Hips 34.6 in // 88 cm.
Bust 34.6 in // 88 cm. Waist 25.2 in // 64 cm. Hips 36.6 in // 93 cm. Allowed deviation of the actual dress form's measurements from the size chart above (due to soft nature of the polyurethane core) is plus/minus one centimeter. This item is made of polyurethane and cotton.